Youth and Sports Minister Mustapha Ussif (Hon.) has assured that Government will continue to support the Ghana Football Association to develop Women's Football.
He said this when the Women's Division at the Technical Directorate led by Ama Brobey Williams called on him at his office in Accra on Tuesday, November 7, 2023.
The meeting was to inform him about the Women's Football Strategy (2023-2026) and to officially introduce to him the Logo and Mascot (Asantewaa) of the Women's Football strategy.
The delegation from the Ghana Football Association was led by Ama Brobey Williams – Head of the Womens Desk at the Technical Directorate, former Ghana player and Black Princesses assistant Coach Anita Owiredu-Mintah and Chairman of the Greater Accra Regional Football Association Samuel Aboabire.
''The Nana Addo Danquah Akufo-Addo Government recognizes the need to invest in the development of the Women's game in all aspects'' Hon. Mustapha Ussif said.
''When you look at infrastructure, the Government has constructed over 152 Astro Turfs across the country and they are not only for men but for women and girls to have access to these facilities so that the girls can start from the grassroots level looking at the number of talents we have''.
''The girls can play whilst in the primary and junior high schools to the senior high level and this Women's Football strategy is a great initiative to develop our women's game''.
''The vision is to ensure that every District in Ghana has basic sporting facilities especially football. We will continue to work to ensure the development of football in all aspects''.
''If you look at the performance of Ampem Darkoa Ladies at the CAF Women's champions League, it tells you the kind of investment and support the Government and the GFA is giving to Women's Football''.
''I strongly believe with the right path, the Women's game is on; we will win the Women's World Cup one day.  We qualify to the World Cup and not progress beyond the group stage but I believe this time will be different because of the level of support and investments given to the Women'' he added.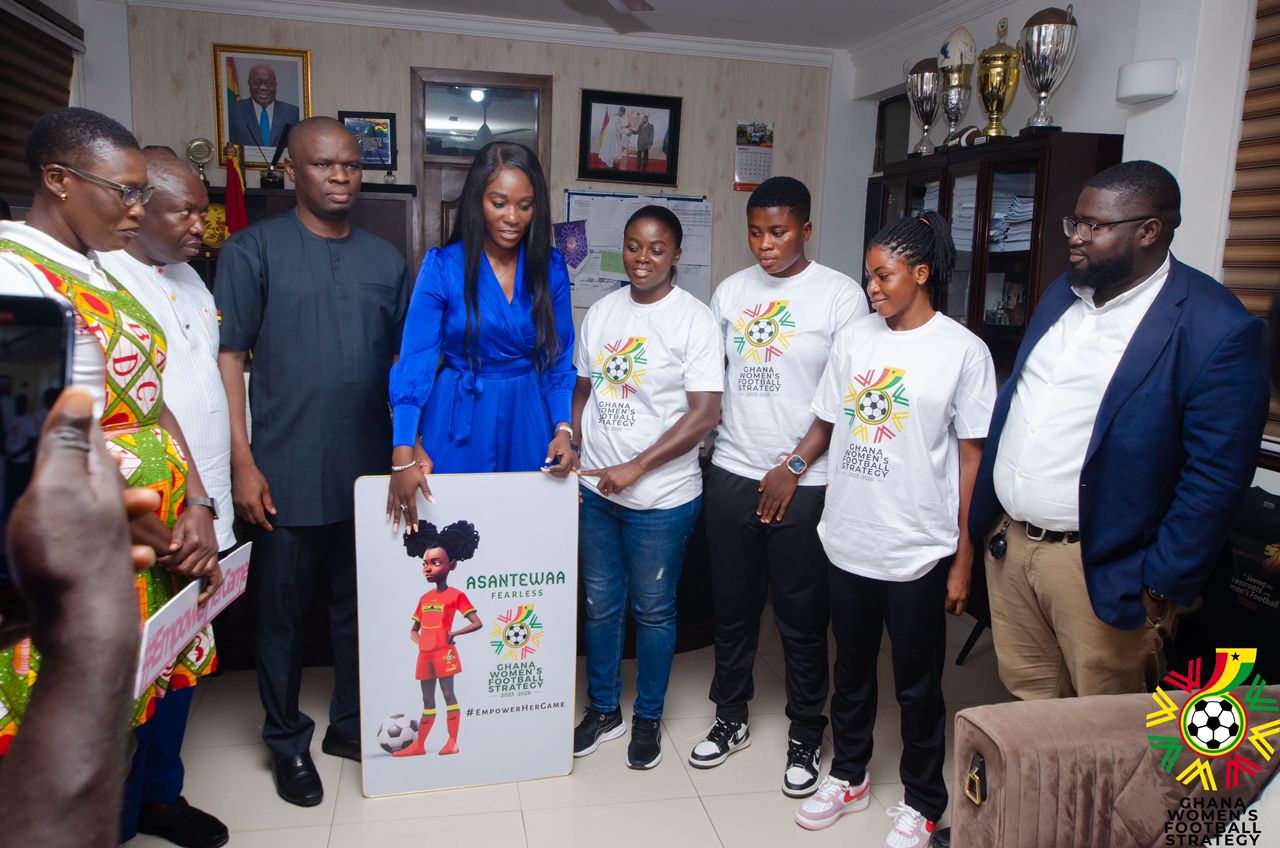 GFA COMMUNICATIONS