Former Hearts of Oak defender, Larry Sumaila, has expressed his dissatisfaction with the club's frequent changes in coaching staff.
This comes after the recent departure of Martin Koopman on Tuesday due to the team's disappointing performance, managing only two wins in ten matches this season and remaining without a victory in five of their last six outings.
Currently sitting in the 11th position in the Ghana Premier League with only 12 points out of a possible 30 after ten weeks, Hearts of Oak is actively exploring managerial options.
Speaking on Radio Gold, Sumaila shared his thoughts on the impact of constant coaching changes on team stability:
"When coaches come and go, it's a bit sad because sometimes it slows the performance of the club and the team and as a player."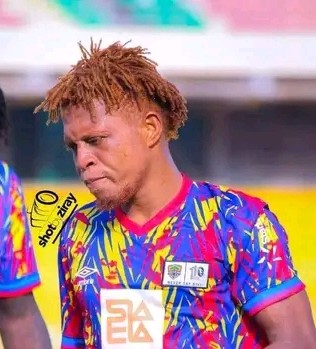 "You know every player and how he adapts to a coach, so maybe a coach comes in, a player may adapt to the coach's playing style, and he will be performing very well and excellent.
"But immediately the coach is sacked or gone, the coach that comes in doesn't tune to the players, so it makes their performance a little bit down. It takes the team down a bit, but as a player, all you have to do is tune your mind and know what you have to do because it is your work.
Meanwhile, assistant coach Abdul Bashiru Tijanin has been tasked to lead the club on an interim basis until a substantive coach is named.
By: Gbordzor Promise