Leeds United have endured a stuttered start to life in the Championship, as Daniel Farke seeks to navigate the trials and tribulations he inherited after their relegation last season.
First overseeing a rough summer transfer window, coming out the other side relatively unscathed despite some major exits, the German now has the unenviable task of knitting together his side with enough speed to turn them into the title challengers that fans would hope for.
Although, at this point and given the start to the term they endured, being just three points off sixth place marks a fine return, especially given they have enjoyed a clean sheet in each of their last three league fixtures.
Illan Meslier is performing well once again after a torrid last campaign, in which his high-profile blunders arguably played an outstanding role in dooming them to the drop – as he made three errors leading to a goal in the Premier League.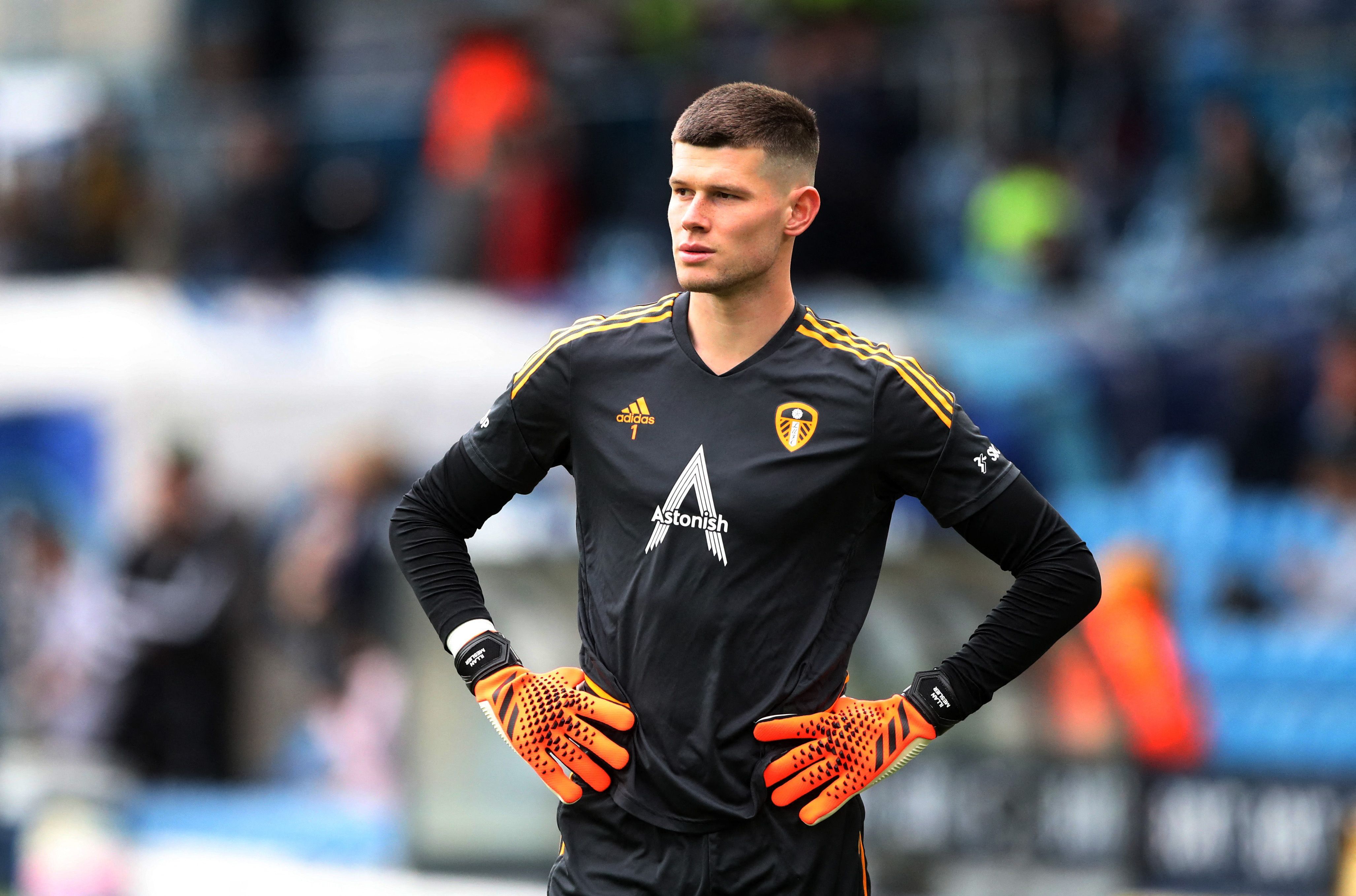 His youth and inexperience reared its ugly head, but there is a quiet understanding that with each year that should lessen. It is a case of trusting the process with the 23-year-old shot-stopper, however there was another Leeds could have enjoyed in the past who likely would still be thriving today.
Potentially, had they kept Kasper Schmeichel and not allowed his easy exit in 2011, they might not have been relegated at all with such a safe pair of hands in the net.
Why did Kasper Schmeichel leave Leeds United?

As son of the legendary Peter Schmeichel, it always seemed like the Denmark international was destined for a bright career. However, despite his father's legacy largely being centred around Manchester United, the current Anderlecht titan would instead start his career with Manchester City, before a stint at Notts County led him to Elland Road.
However, this rivalry proved a step too far for someone so young, as the Whites seemingly could not handle the ties he had to one of their most detested clubs.
The 36-year-old would reveal all on Joe Hart's YouTube series Gloved: "I remember about three weeks after joining Leeds thinking, 'What have I done?!' It was just the wrong club for me at that time. It was very clear, very early on that it was the wrong club for me.
"It was a club where I was not accepted and with my father's history, it was evident among the fans that they did not approve of that."
He would not solely blame the supporters for the breakdown in relationship, suggesting that from top to bottom the institution gave the impression he was wholly unwanted:
"I just didn't feel welcome at all at the club, by the whole club, that's the manager [Simon Grayson] as well. He didn't give me any kind of confidence. I had a decent season, I thought. I didn't set the world alight but I had a solid enough season, but I did not enjoy my time there at all. It was a really bad time."
| | Starts | Clean Sheets | Saves per game | Average rating |
| --- | --- | --- | --- | --- |
| Kasper Schmeichel (PL 2019/20) | 38 | 13 | 2.5 | 6.94 |
| Kasper Schmeichel (PL 2018/19) | 38 | 10 | 2.4 | 6.72 |
| Kasper Schmeichel (PL 2017/18) | 33 | 8 | 2.8 | 6.75 |
| Kasper Schmeichel (PL 2016/17) | 30 | 8 | 3.8 | 6.90 |
| Kasper Schmeichel (PL 2015/16) | 38 | 15 | 2.6 | 6.90 |
All stats via Sofascore
Leaving for Leicester City, what he would achieve with the Midlands outfit could not possibly have been imagined after departing Yorkshire for a nominal fee, having played just 40 times.
He would become a mainstay as the Foxes made a top-flight return before Leeds, leading them into the Premier League and steering them from relegation. Then, against all the odds, Schmeichel started in every single game as Claudio Ranieri somehow engineered their title charge and subsequent win.
A true fairytale story, it was described by Gary Lineker, who supported them as a youngster: "I saw them in a cup final – lose – that was the closest we ever got to big glory. Won the League Cup a couple of times but this is just something else. This is actually impossible. There were no odds that I would have taken at the start of the season. No odds. You could have given me 10 million to one and I'd have said 'Nah, it's a waste of a quid'."
Adding to such success, Brendan Rodgers would then help them claim an FA Cup too, cementing Schmeichel's legacy as a "#LCFC Legend" in the eyes of BBC broadcaster John Bennett.
Whilst they likely would not have reached the same unparalleled levels that the King Power outfit did with him in goal, Leeds would certainly have benefitted had they put their prejudices aside and placed some faith in the keeper as a young man.
How much did Leicester City sign Kasper Schmeichel for?

It is a testament to the terrible decision-making of Simon Grayson that Schmeichel was allowed to leave at all, let alone for the tiny £1.25m fee paid.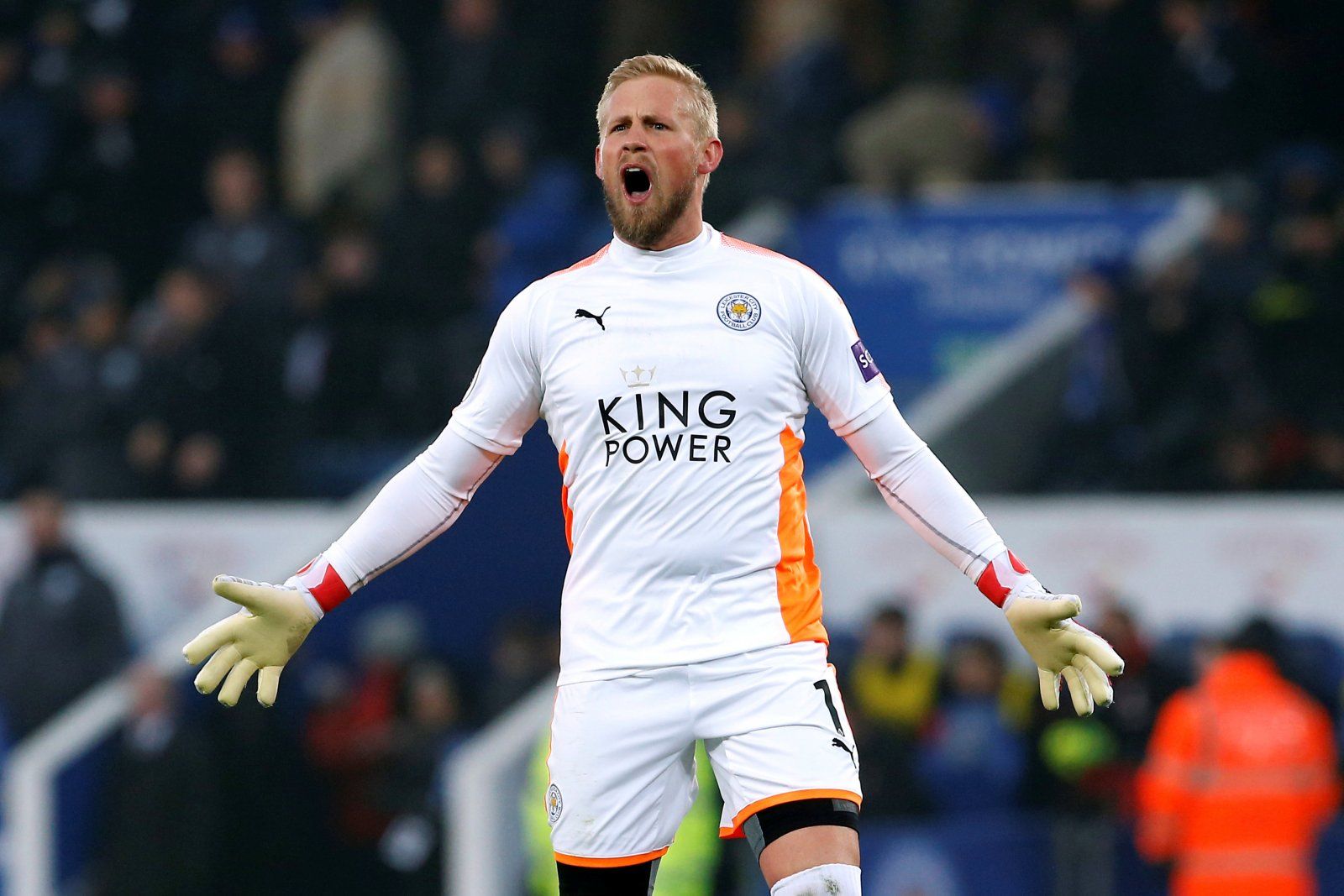 Whilst the manager remains a hero for how he saved them from League One peril, his dismissal came due to a lack of confidence from the hierarchy that he could see out their promotion ambitions.
Perhaps if he had a safe pair of hands to keep a few more clean sheets, he may well have been the man to earn them that top-flight return, that would only come eight years after his sacking.
How much was Kasper Schmeichel worth at his peak?

Although his technical peak inarguably came with Leicester, his value actually reached its highest point after he had departed the King Power Stadium for OGC Nice.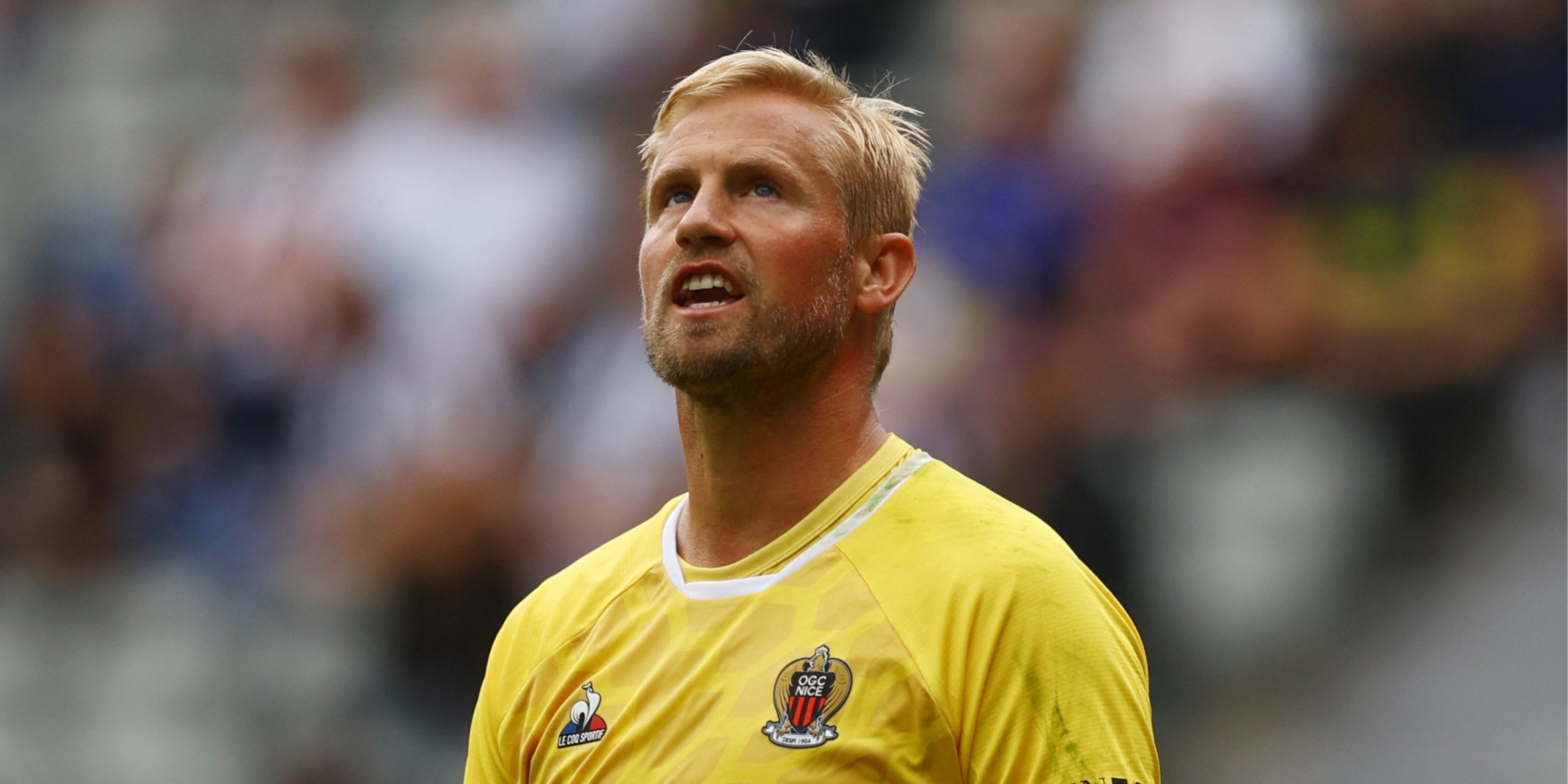 Despite only joining for £1m, which crazily recouped the bulk of the fee they first paid to bring him to the club, that seemingly marked an incredible steal in the eyes of Football Transfers.
As of October 2022, they valued him at €26.2m (£22.7m). Therefore, after departing Elland Road for just £1.25m, his value actually rose by 1716% until last year – albeit with the veteran gem now worth in the region of £9m.
Why was Kasper Schmeichel worth that much?

There are many reasons why Schmeichel's value rose so sharply across his career, with the elite silverware gained unsurprisingly aiding in that venture.
However, it is worth noting that in his prime the shot-stopper was widely regarded as one of the top flight's finest for his role, with former teammate James Maddison noting: "He's a top goalkeeper, I think he's in the top three of the Premier League."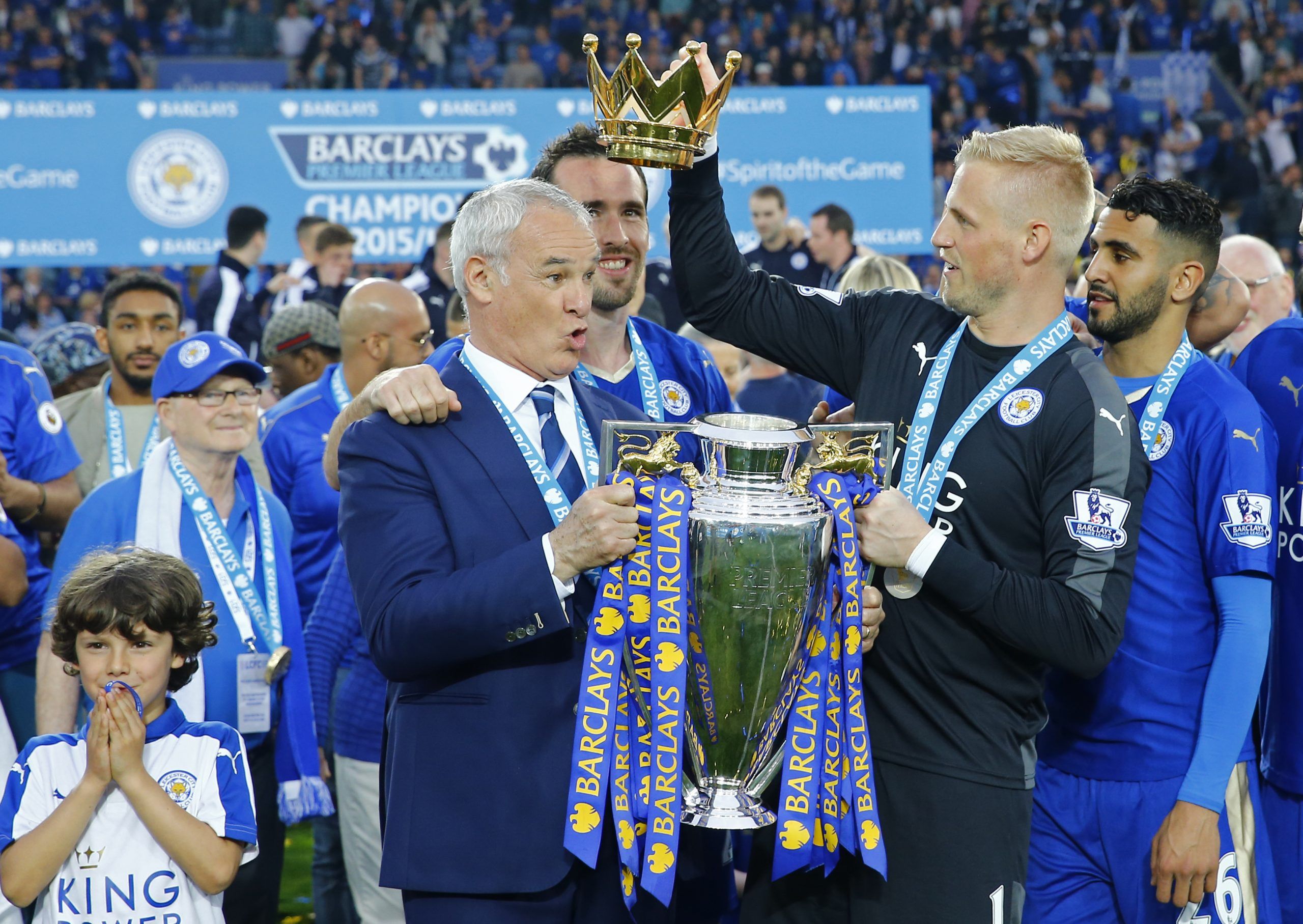 Having gone on to play 284 times in the division, keeping an admirable 82 clean sheets for a side predominantly fighting relegation at the start, he truly is a legend of Leicester, and one of Leeds' greatest transfer missteps.