The Ghana Football Association has presented a new set of Referee uniforms to Premier League referees ahead of the start of the 2023/24 league season this weekend.
This follows the announcement by GFA President Kurt Edwin Simeon Okraku at the last ordinary Congress that the GFA will continue to provide uniforms for Referees to be used in the various leagues.
Division One League Referees and Women's Premier League Referees and the Catch Them Young Referees will all receive the new set of jerseys.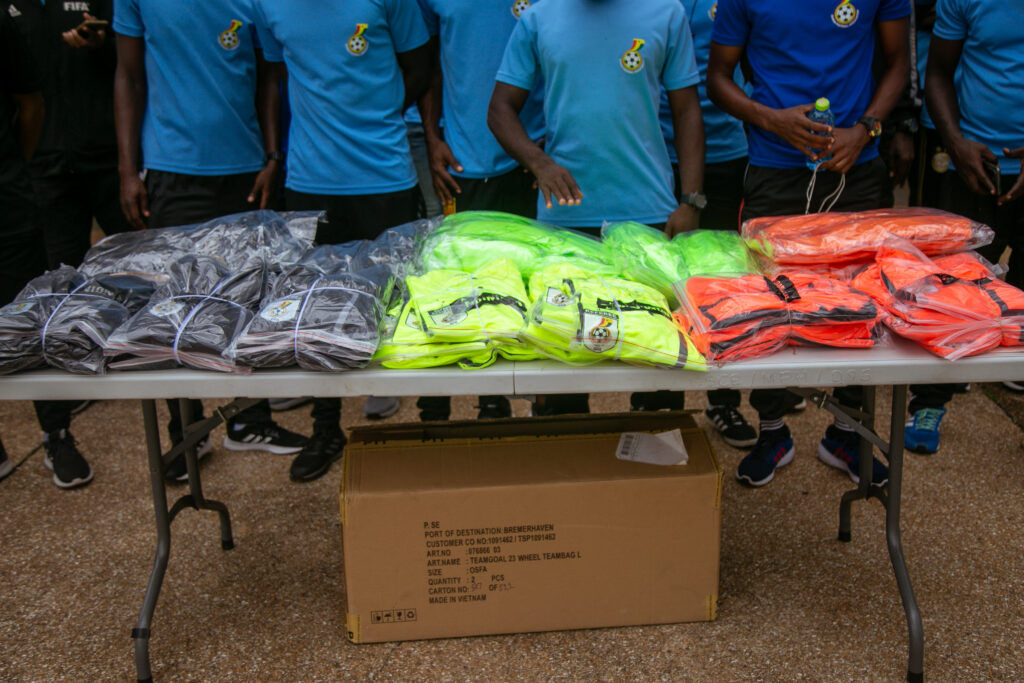 Greater Accra Regional FA Chairman Samuel Aboabire presented the new set of uniforms to the Referees after their three-day training course at the GFA Technical Centre in Prampram.
The GFA has provided kits from German manufacturer ZAZ for referees in the top leagues for the past three seasons.