Communications Directors of all Ghana Premier League Clubs and the Malta Guinness Women's Premier League have attended the GFA Communications in Football Course under the auspices of the Ghana Football School.
The course was organised for Communications Directors of the Clubs and the GFA's Venue Media Officers (VMOs)at the GFA Secretariat on Monday, September 11, 2023.
Former GFA Communications Director Ibrahim Sannie Daara took the Club Communications Directors and the VMOs through the CA/ FIFA Standard Media matchday operations.
He further explained how both officials can execute their respective functions to ensure that the expected targets are met.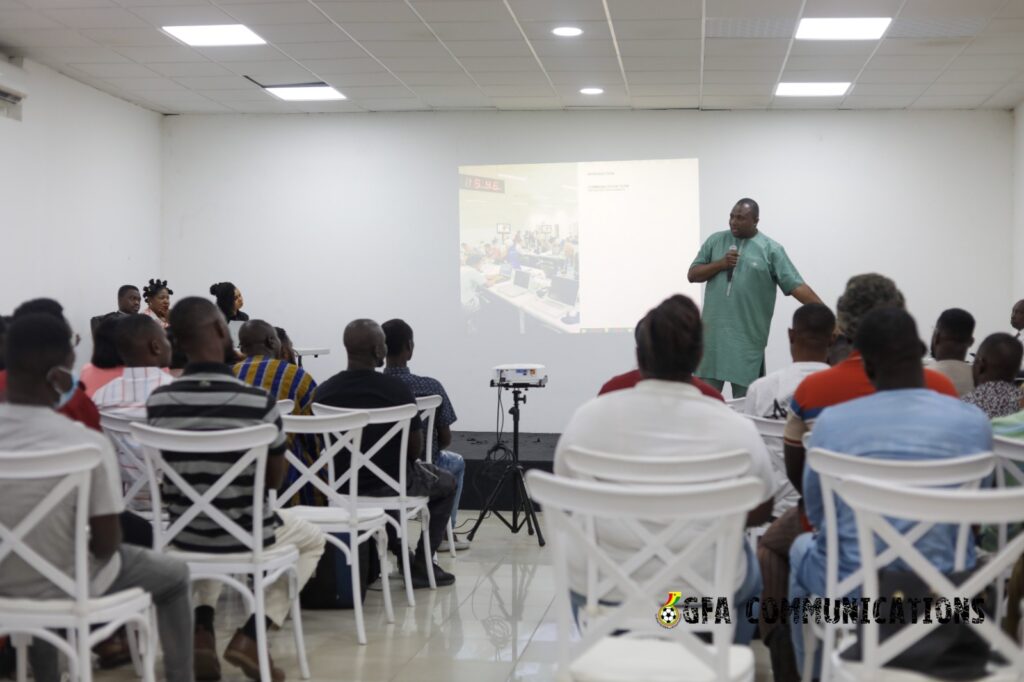 Mr. Neil Armstrong Mortagbe who was also a resource person on the day also urged the Club Media Officers and the VMOs improve the brands of their respective Clubs and venues.
He further espoused on how Media Officers can help Clubs and the GFA to manage its sponsorships and partnerships.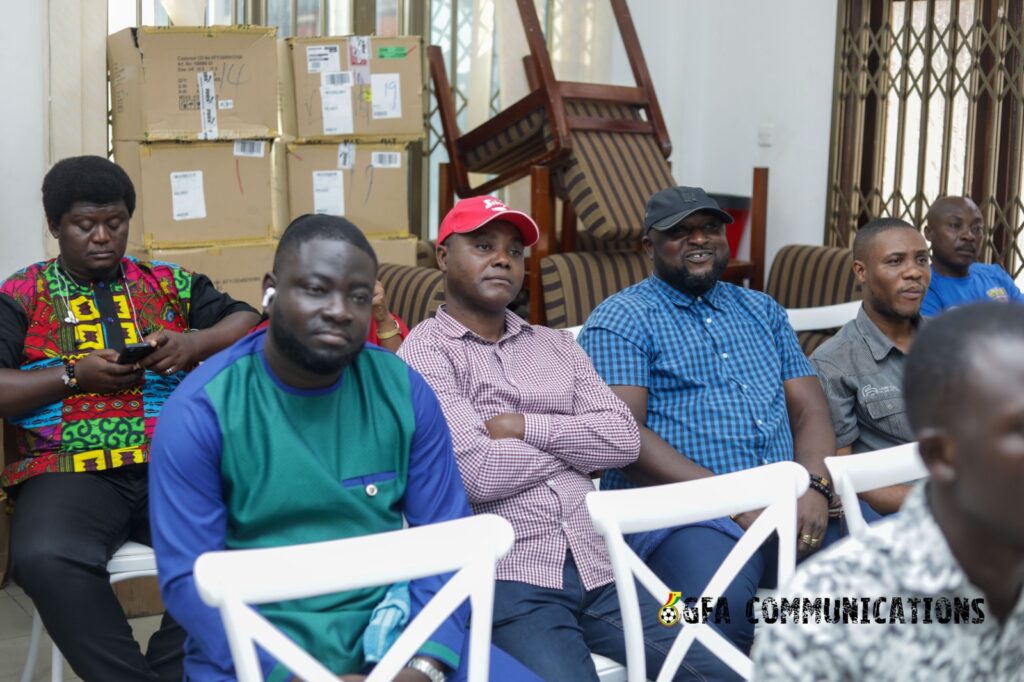 After the Q& A session, the participants were presented with Certificates for fully completing the GFA Football in Communications Course.
The GFA will organise another Course on Tuesday, September 12 with Division One League Communications Directors and Venue Media Officers.
The workshop is aimed at taking the Media Officers through the Standards of Matchday Media Operations as well as other media functions at their respective match venues.
GFA COMMUNICATIONS