The Technical Directorate  of the Ghana Football Association has organized a stakeholders workshop to propose a four-year development plan for men's football in Ghana.
Participants for the workshop which was held at the Alisa Hotel in Accra on Monday, September 11, 2023 included representatives from Premier League Clubs, Division One League clubs, and grassroots football.
Representatives of the various leagues sponsors, Coaching Instructors, the Technical team of the senior national team, PFAG and Regional Football Association Chairmen were all in attendance.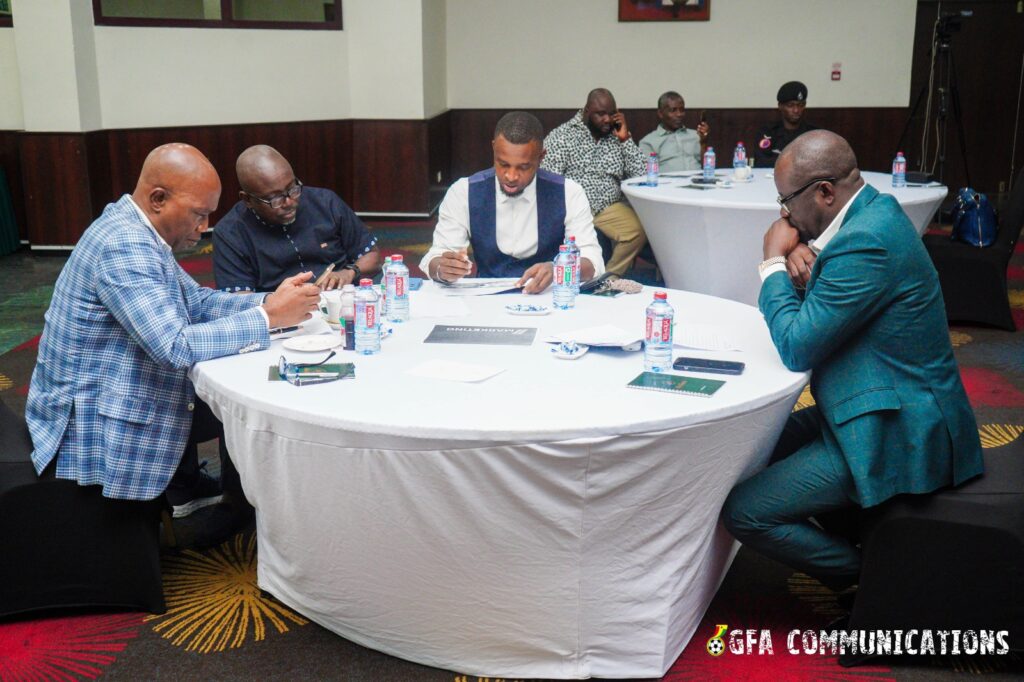 GFA Technical Director Bernhard Lippert and Coaching Education Director, Prof. Joseph Mintah engaged with the various stakeholders to gather insights, perspectives, and expertise aimed at developing a comprehensive developmental plan.
The discussions were along nine key pillars in relation to men's football development. These pillars are:
* Coaching: Plans to improve coaching standards were unveiled.
* Grassroots: Focus on nurturing talent from the ground up.
* Talent Scouting: Commitment to finding hidden football gems.
* Infrastructure: Building better stadiums to attract fans and sponsors.
* National Teams: Professionalizing team management and player development.
* Marketing & Sponsorship: Announcing corporate partnerships for financial support.
* Refereeing: Improving refereeing standards with training and technology.
* Technology & Medicine: Adopting modern approaches for player health.
* Competition: Introducing new exciting football competitions.
GFA President Kurt Edwin Simeon Okraku who was a special guest at the workshop commended the Directorate for their initiative and thanked all the participants for their contributions.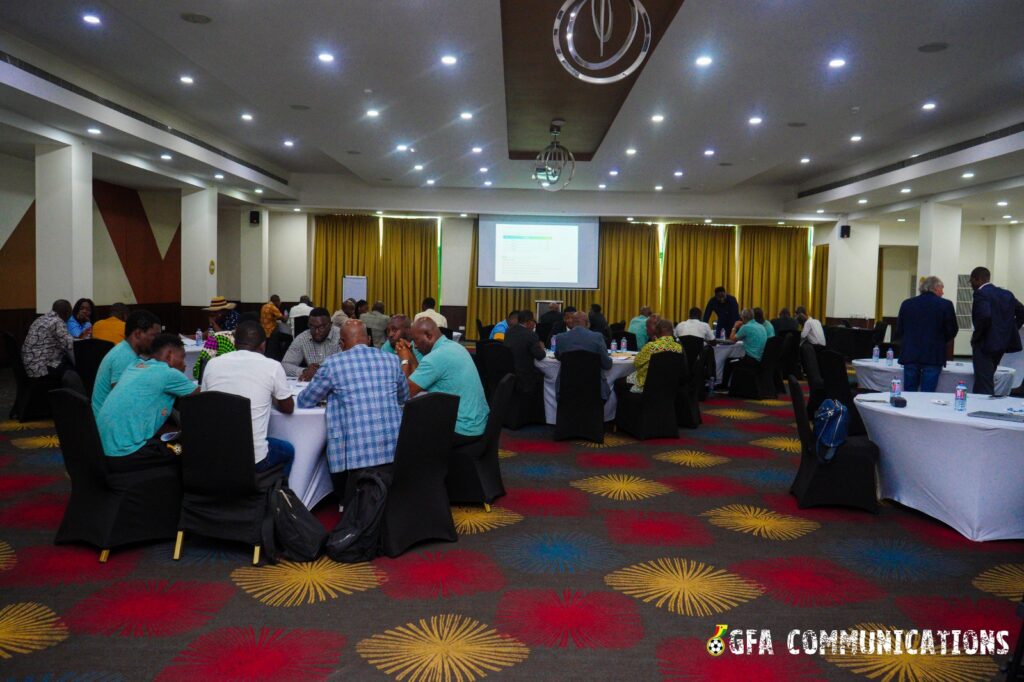 He emphasized the interconnectedness of the nine pillars and called for unity among stakeholders to ensure a bright future for men's football in Ghana.
He added that the meeting set the stage for a football renaissance, offering hope and excitement to the stakeholders present.
The Technical Directorate is expected to collate all the key points raised at the workshop and is expected to organize another workshop to discuss a draft development plan.